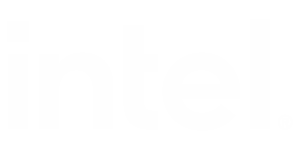 Transformation Made Real Webinar
Making your business cyber resilient
As business leaders look back over the last two years, it's clear there has been a seismic shift in how organisations perceive technology and its role in shaping a do-anything-from-anywhere economy.
However, with new technologies shaping a data-driven economy, there is a growing need for businesses to place cyber resilience at the heart of their digital transformation journey. After all, success in a digital economy relies on the ability of businesses to secure data and maintain trust in their IT systems.
In order to truly thrive in the digital era, it's crucial that leaders focus not only on the power of new technologies to transform their business, but also on the importance of putting in place measures to mitigate against, respond to and recover from the growing threat of cyber-attacks.
With cyber-attacks occurring every 11 seconds globally, what steps can Irish businesses take to strengthen their cyber resilience and ensure they can continue transforming at speed in the months ahead?
Connected and The Business Post, in association with Dell, host a Transformation Made Real hybrid event on Thursday 30 June, to mark the publication of the new Cyber Resilience Survey undertaken by Dell and the Executive Institute.
Hosted at the Dell Cherrywood campus and also online, the in-person and webinar event will reveal the growing focus on cybersecurity amongst Irish
business leaders. With cyber risk front of mind for everyone right now, speakers will map out the steps leaders can take to make their business cyber resilient. The attend in person option is limited to the first 30 people who select it. Webinar capacity unlimited.
Join Connected Editor, Emmet Ryan, as he speaks to business and industry leaders about the cybersecurity obstacles facing organisations in Ireland, the growing connection between digital and cyber resilience and the strategies businesses can adapt to navigate an evolving cyber threat landscape.
A full list of panellists will be announced in the next few days. The speakers Include Jason Ward, Vice-President and Managing Director and Tom Digan, Cyber Security Director, both of Dell Technologies Ireland. 
Emmet Ryan
Editor, Connected
Jason Ward
Vice-President and Managing Director And
Tom Digan
Cyber Security Director, both of Dell Technologies Ireland.